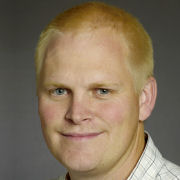 Kasper M. Hansen is professor in political science at University of Copenhagen, Department of Political Science. He works with applied quantitative methodology and his research focuses on applied research in democracy and political behavior: Elections, referendums, voting behavior, turnout, public opinion, deliberative democracy and different methods for public consultation.

Kasper M. Hansen teaches public opinion, statistics, research methods, and comparative politics. In 1998 he was a visiting fellow at the University of Bergen, in 2001 at Stanford University, and in 2007 The Australian National University. In 2010 he was visiting professor at European University Institute (EUI) - Robert Schuman Centre for Advanced Studies (RSCAS), in 2016 he was visiting scholar at Columbia University. In 2021/2022 he is visiting scholar at Stanford University.

Kasper M. Hansen has published a number of articles in Journal of Politics, Political Behavior, Political Analysis, Nature Human Behavior, PLoS ONE, British Journal of Political Science, American Journal of Evaluation, European Journal of Political Research, Public Choice, Electoral Studies, West European Politics, Political Science Research and Methods, World Political Science, European Union Politics, Social Science & Medicine, International Migration Review, Party Politics, Social Forces, Political Communication, Acta Politica, Journal of Elections, Political Studies, Local Government Studies, Public Opinion and Parties, International Journal of Public Opinion Research, Journal of Information Technology & Politics, Scandinavian Political Studies, Public Administration, Politica, Økonomi & Politik, and Metode & Data. Hansen holds a M.Sc. (Cand.oecon.) and a Ph.D.-degree from the University of Southern Denmark in political science.

His current research project is the Danish National Election Study (PI). He has also since 2009 been working on a large project on electoral turnout.